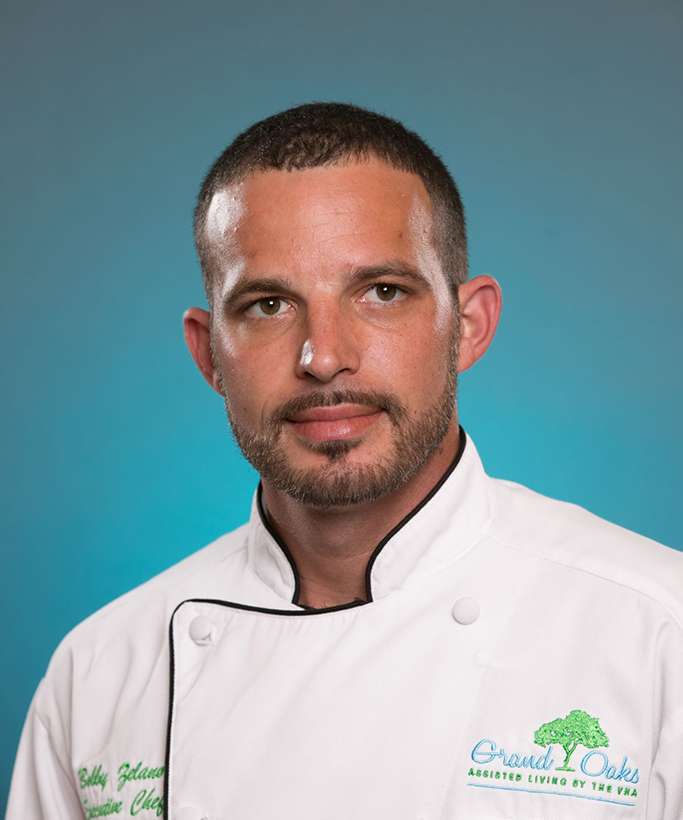 Robert Zelano
Executive Chef
Brief info
Chef Bobby was born in California, but moved to Florida when he was young. Inspired by generations of cooks and chefs, Bobby immersed himself in the restaurant business early in life. By the time he was 17, he was preparing food and cooking, and when he was 19, he opened his own restaurant.
Chef Bobby has worked as a bar manager, restaurant general manager, catering executive sous chef, executive chef, and food service director at different country clubs and restaurants. After the birth of his daughters, Bobby found himself in the retirement realm of the restaurant industry where the kitchens are not open as late, providing him with more family time.
His prior experience and knowledge helped him develop a great culinary program at Grand Oaks of Palm City. He designed and built the kitchens in both Grand Oaks of Palm City and Grand Oaks of Jensen Beach, and oversees all Visiting Nurse Management Company kitchen design and new construction.
Chef Bobby enjoys the challenge of cooking for the same people every day because it allows him to create new and different meals all the time. In his free time, he enjoys spending time with his family, fishing and scuba diving.